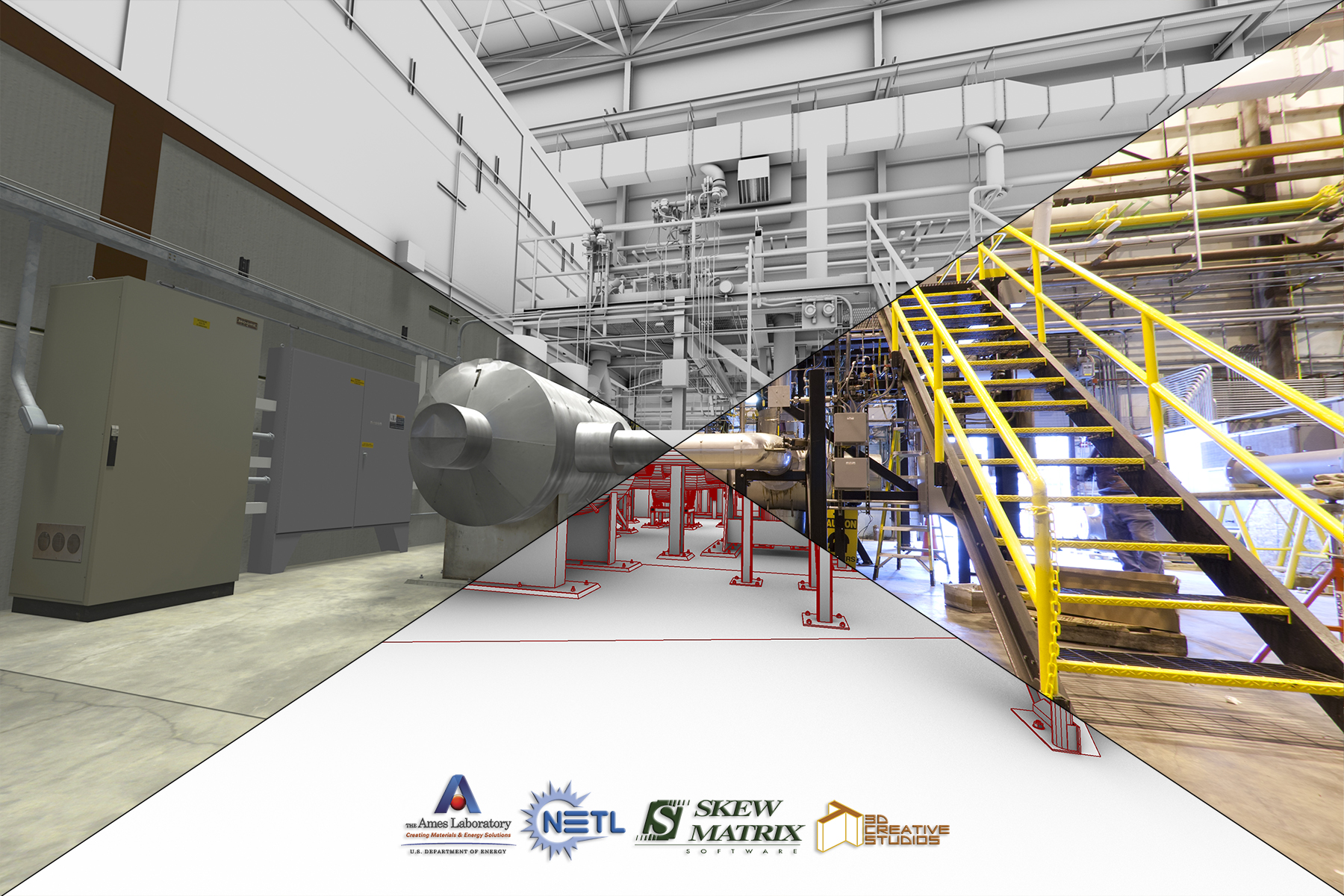 Hyperlab
Meshwerks was contracted to scan and model an experimental small-scale research power plant built by the US Department of Energy and Iowa State University/Ames Labs to be used in virtual simulations.
The Simulation, Modeling, and Decision Science program (SMDS) at Ames Laboratory focuses on the development of the computational tools, algorithms, understandings, and strategies needed to analyze, understand, create, design, and build complex engineered, natural, or human systems.
An in-simulation scene of the 3D content created by Meshwerks as used in the simulation system developed by the Virtual Engineering Research Laboratory within the Virtual Reality Applications Center at Iowa State University.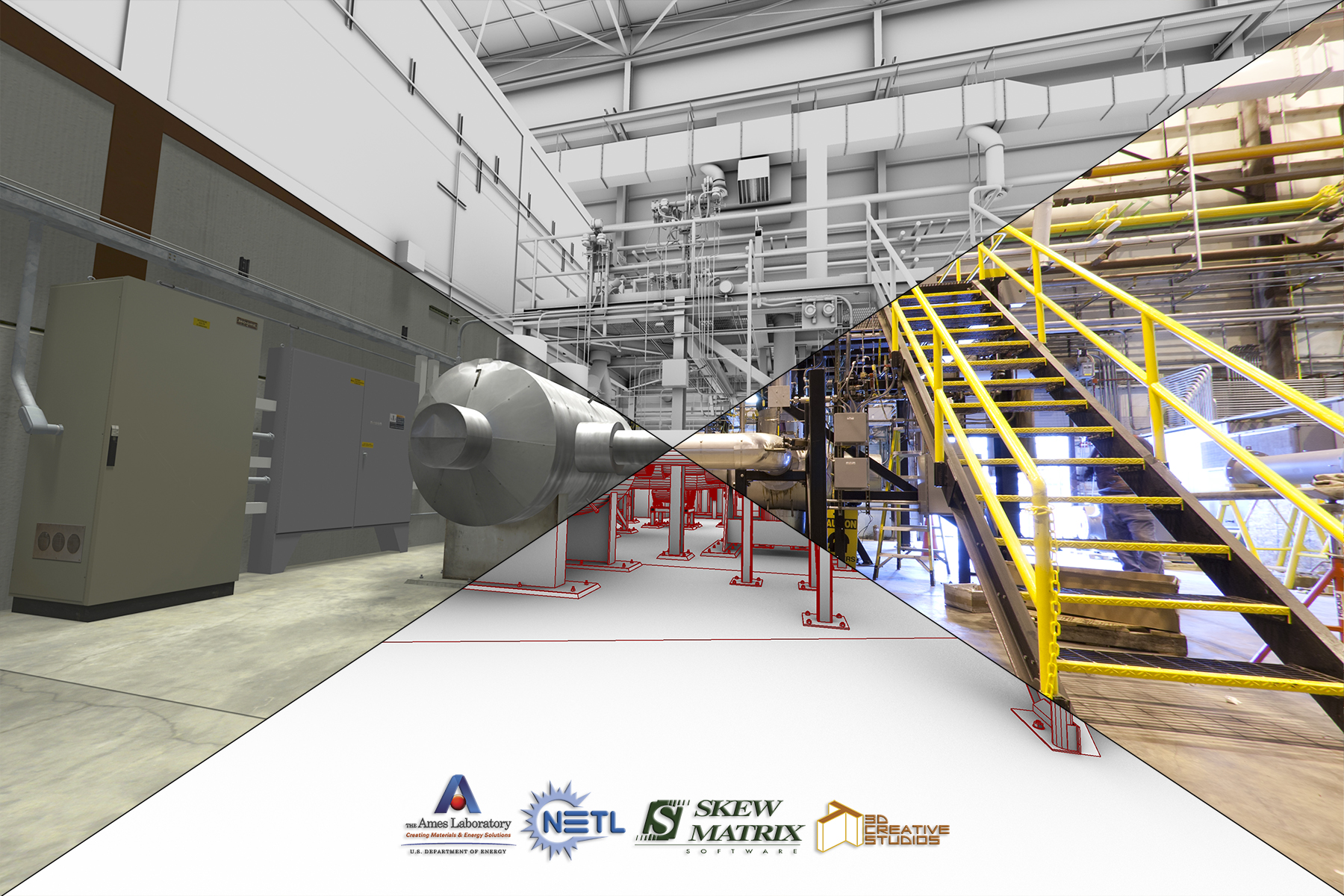 The Virtual Engineering Research Laboratory focuses on integration of information technologies and cognition into the engineering process to support decision making for, and the realization of, complex systems. The right hand side of this image is a photograph of the actual power plant.